Wellness and Lifestyle Medicine Symposium
– with 6.25 𝘈𝘔𝘈 𝘗𝘙𝘈 𝘊𝘢𝘵𝘦𝘨𝘰𝘳𝘺 1 𝘊𝘳𝘦𝘥𝘪𝘵𝘴™ including 1 hour of Ethics.
May 6
@
8:00 am
–
4:00 pm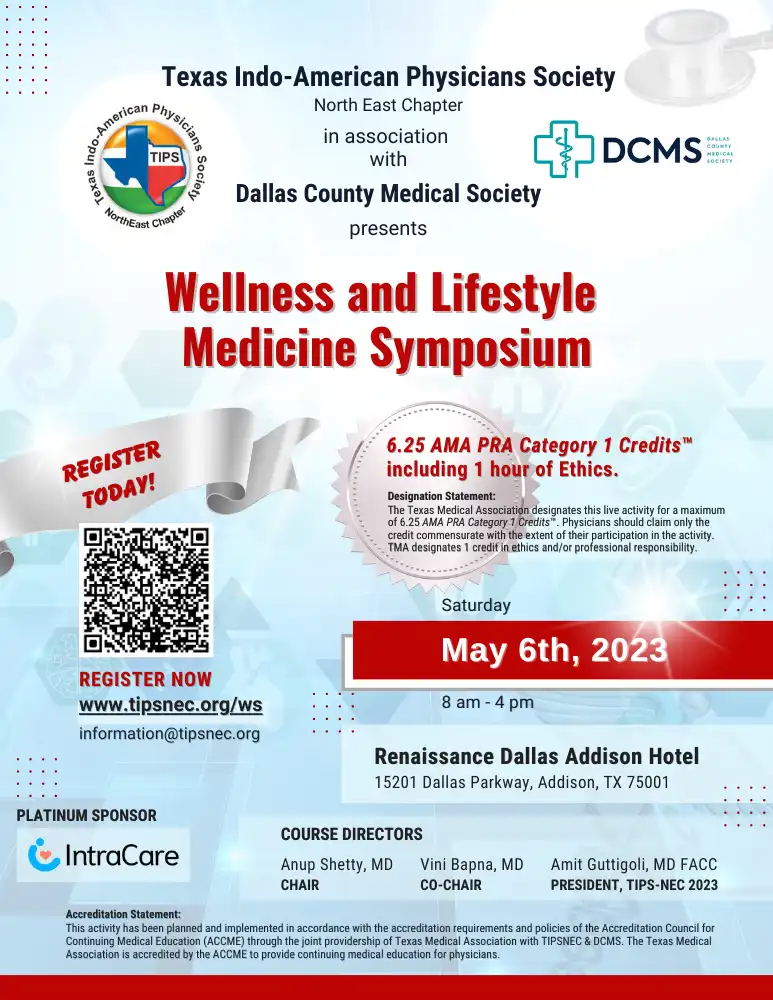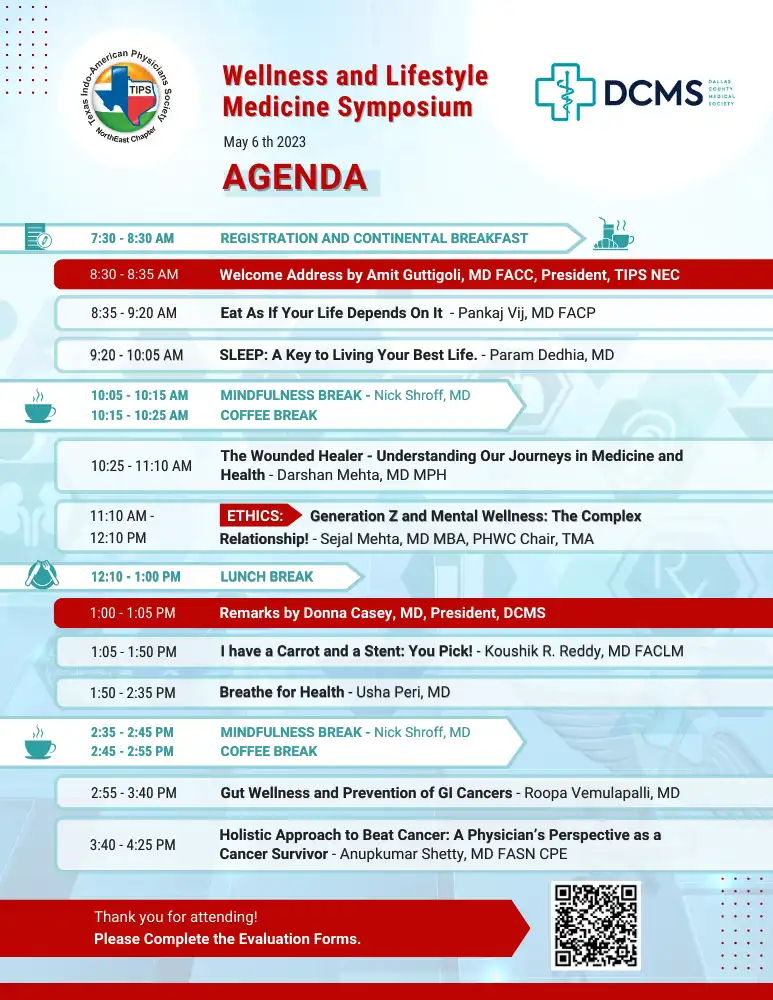 Please Complete the CME Evaluation Forms…
Agenda with Learning Objectives
Given that cardiovascular disease, malignancies and mental illness are the leading concerns of our time, the Texas Indo-American Physican Society (Northeast Chapter) is pleased to announce the Wellness and Lifestyle Medicine Symposium that will be held on Saturday May 6th, 2023 at Hotel Rennaissance in Addison.
We are excited to be partnering with the Dallas County Medical Society.
Breakfast and lunch will be provided.
We have world renowned speakers in the field of Wellness and Lifestyle Medicine presenting evidence-based information on various topics including diet, sleep, exercise, meditation, breathing techniques and other measures to improve health and well-being. Practical stress reduction techniques will be demonstrated.
Please register today and reserve a place!
Course Directors:
Amit Guttigoli, MD FACC
President, TIPSNEC 2023
If you have any questions, please email us at information@tipsnec.org