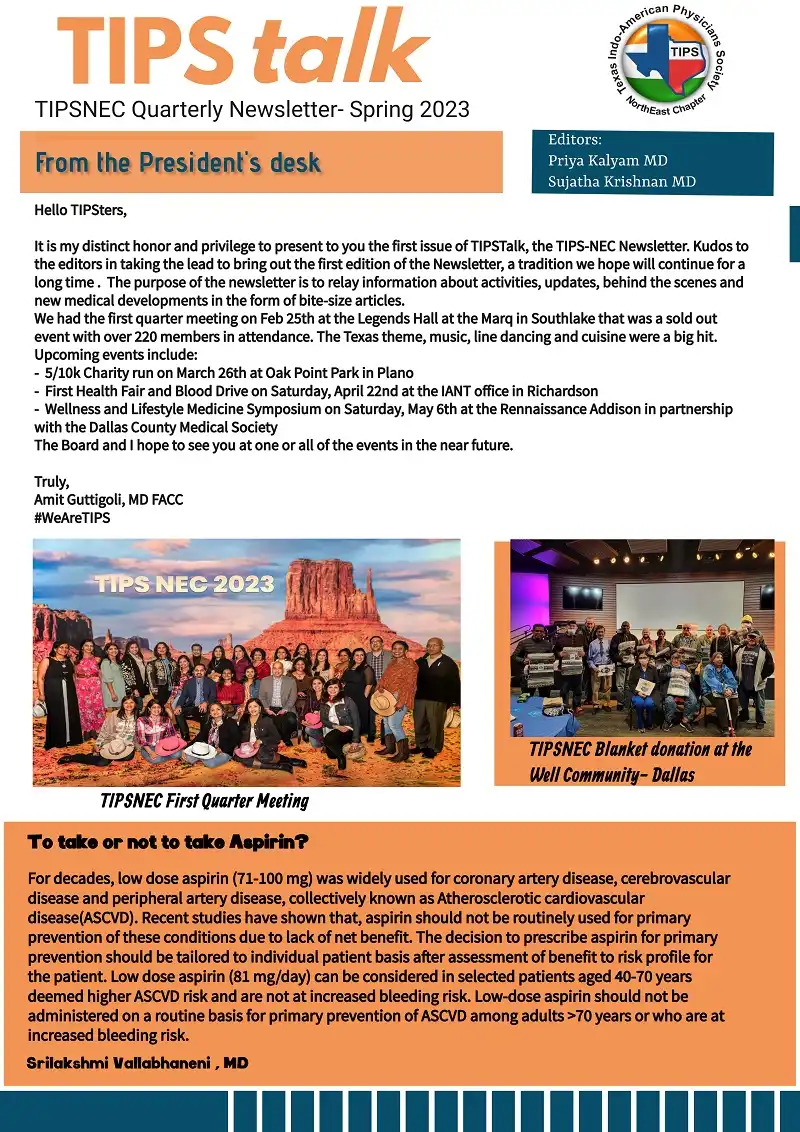 Editors:
Priya Kalyam, MD
Sujatha Krishnan, MD
From the President's Desk…

Hello TIPSters,
It is my distinct honor and privilege to present to you the first issue of TIPSTalk, the TIPS-NEC Newsletter. Kudos to the editors in taking the lead as the first editors of the Newsletter that we hope will become a tradition. The purpose of the newsletter is to relay information about activities, updates, behind the scenes and new medical developments in the form of bite-size articles.
We had the first quarter meeting on Feb 25th at the Legends Hall at the Marq in Southlake that was a sold out event with over 220 members in attendance. The Texas theme, music, line dancing and cuisine were a big hit.
Upcoming events include:
the 5/10k Charity Run on March 26th at Oak Point Park in Plano
the first Health Fair and Blood Drive on Saturday, April 22nd at the IANT office in Richardson
the Wellness and Lifestyle Medicine Symposium on Saturday, May 6th at the Rennaissance Addison in partnership with the Dallas County Medical Society
As part of our Physician Wellness initiative, we have an exclusive deal with Carrollton Regional Medical Center to provide Coronary CT angiograms for TIPS-NEC members and their immediate family at a hugely discounted cash price of $799. Hope the members avail of this special offer.
The Board and I hope to see you at one or all of the events in the near future.
Truly,
Amit Guttigoli, MD FACC
President, TIPSNEC 2023
#WeAreTIPS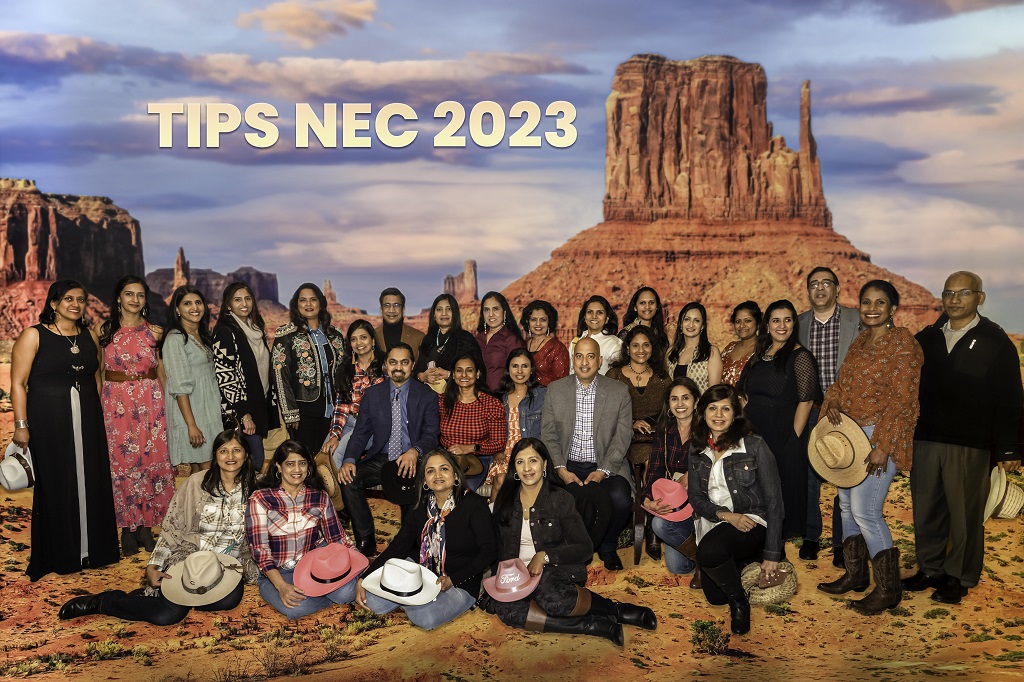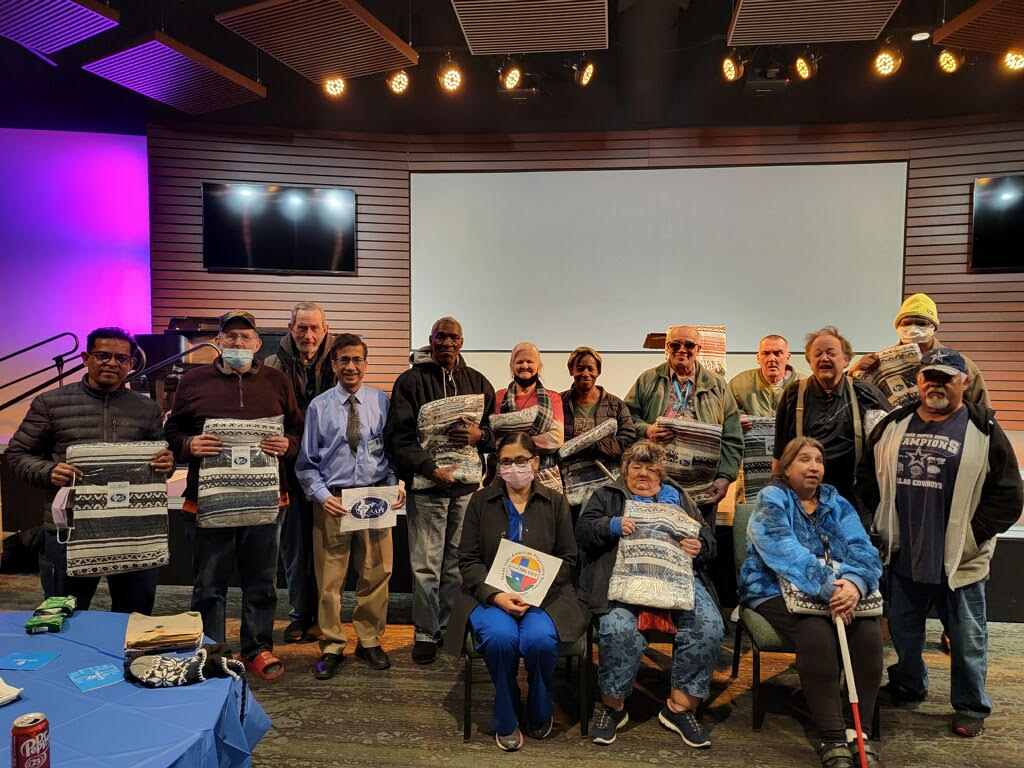 TIPSNEC Blanket donation at the
Well Community- Dallas
To take or not to take – Aspirin?

For decades, low dose aspirin (71-100 mg) was widely used for atherosclerotic cardiovascular disease (ASCVD) primary prevention. Atherosclerotic cardiovascular disease includes coronary artery disease, cerebrovascular disease and peripheral artery disease. Recent studies have shown that, aspirin should not be routinely used for primary prevention of ASCVD due to lack of net benefit. The decision to prescribe aspirin for primary prevention should be tailored to individual patient basis after assessment of benefit to risk profile for the patient. Low dose aspirin (81 mg/day) can be considered in selected patients aged 40-70 years deemed higher ASCVD risk and are not at increased bleeding risk. Low-dose aspirin should not be administered on a routine basis for primary prevention of ASCVD among adults >70 years or who are at increased bleeding risk.

– Srilakshmi Vallabhaneni, MD